Howard Hughes - Maryland
"Downtown Columbia is the perfect mix – a blossoming urban center in one of the nation's best places to live."
Columbia is one of the first master planned communities in the US, founded by legendary developer James W. Rouse in 1966. Conveniently located between Washington D.C. and Baltimore, Columbia is comprised of ten residential villages with a diversity of housing and three walkable urban districts, Merriweather, Central and Lakefront.
---
A Hub of Culture and Commerce
A hub of culture and commerce featuring an electrifying arts and music scene, Columbia has a walkable urban center with experiential retail, restaurants, entertainment and natural beauty everywhere you look. Columbia consistently ranks at the top on lists for best places to live, for safety and for high-paying jobs.
Merriweather District, Lakefront District and Central District will feature more than 14 million square feet of mixed-use development comprised of 4.3 million square feet of commercial office space, 1.25 million square feet of street retail, 6,244 residential units and 640 hotel rooms. There are also plans for public parks, trails and more.
Downtown Columbia is the third city to DC and Baltimore and is just a rideshare away from three airports, dozens of universities, federal agencies and a rich talent pipeline.
In the heart of the Baltimore-DC greenbelt, Columbia offers quality jobs with a quality of life. The diverse neighborhoods make Columbia an attractive home to a varied group of companies with a concentration of cyber-security, healthcare and technology firms.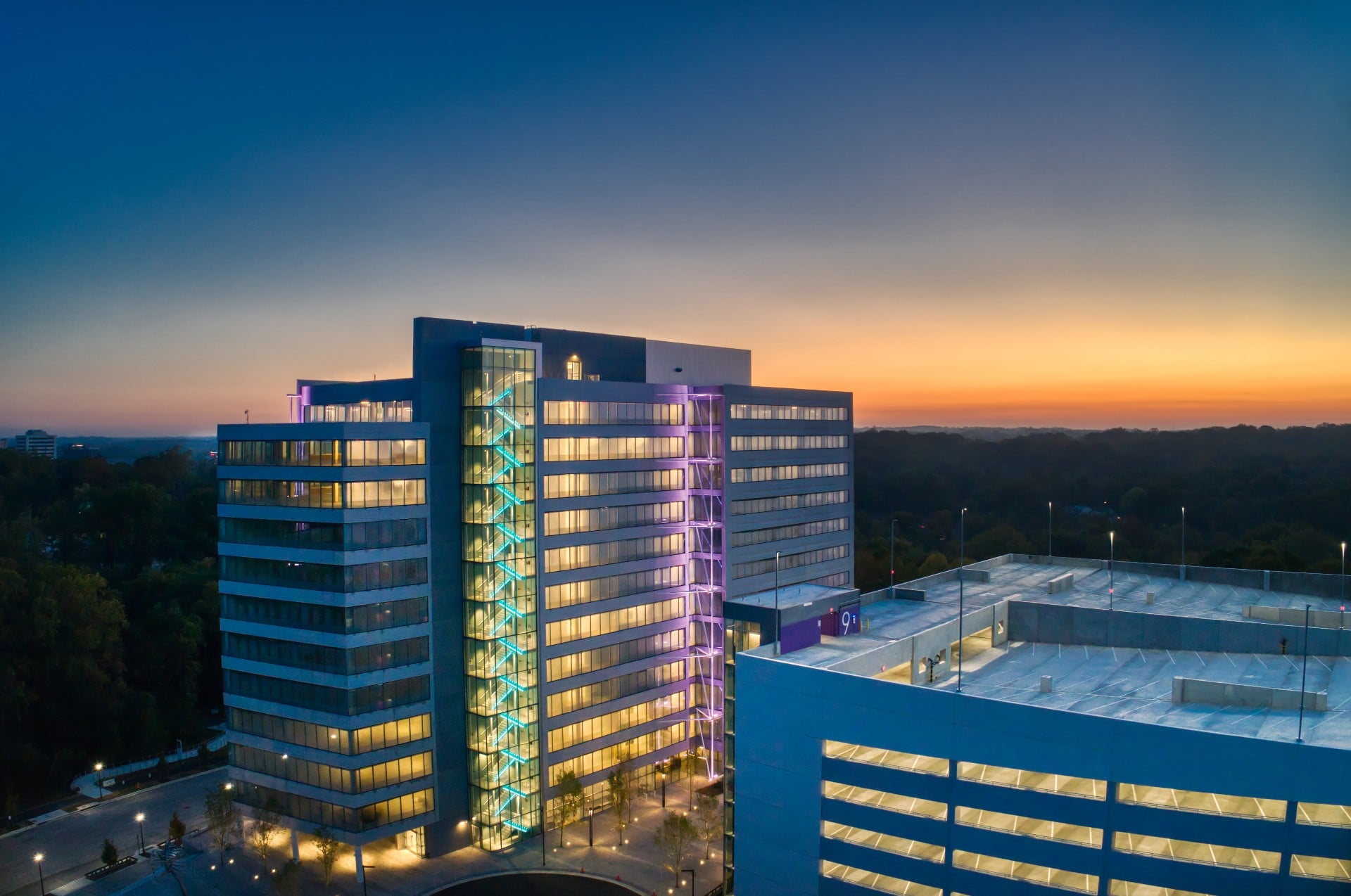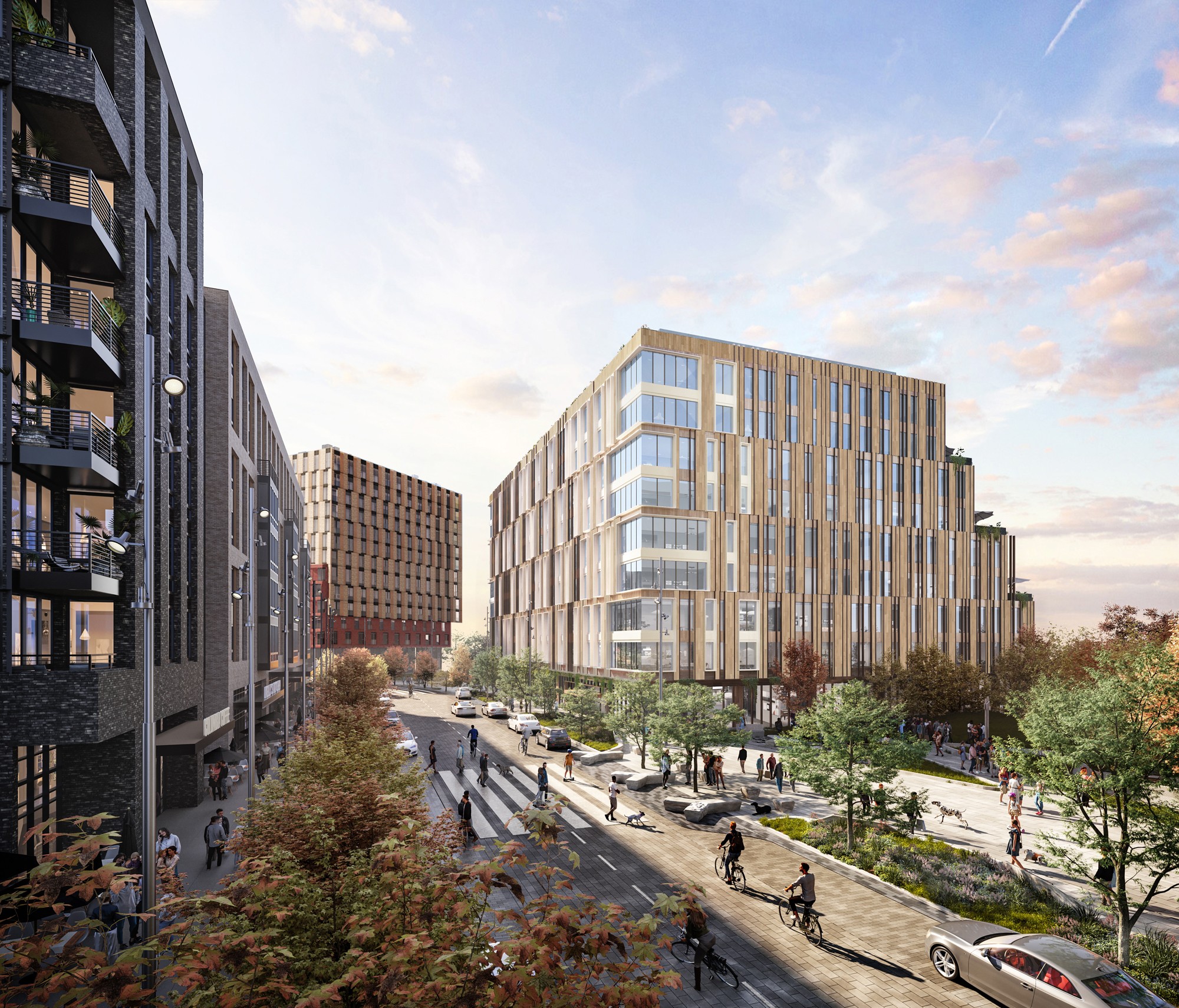 Concerts, Community and Collaboration
The Merriweather Post Pavillion, originally designed by Frank Gehry, was cited by Rolling Stone magazine as one of the best outdoor concert venues in the nation.
The Merriweather District is a walkable, urban core with shopping, dining and entertainment among residential and office buildings. Color Burst Park and The Merriweather Post Pavillion serve as catalysts for the arts and culture hub in the region. Holiday celebrations and annual events, including Books in Bloom, bring out the diverse community to celebrate together.